Unite Now For Israel's Soldiers, The Hostages & All Of Am Yisrael!
Our hearts are aching from the Oct 7th tragedy in Israel. To unite and support our soldiers and survivors, we've launched the "One Nation, One Heart" or עם אחד בלב אחד Campaign! It's a message of unity, resilience, strength and hope! Your donations will provide dryfit shirts (basic need) straight to IDF soldiers, survivors and Israeli's spreading this message of unity. Let's lift our spirits, move forward and win this war together. Join us now, Am Yisrael Chai!

Buy One, Give One To An IDF Soldier
For every shirt you buy, we give a matching shirt to an IDF soldier and/or evacuee from the North and South of Israel, to lift their spirits and morale and show them that we stand behind them!
על כל חולצה שאתם קונים, אנו נותנים חולצה תואמת לחייל/ת צה"ל או מפונה מהדרון וצפון כדי להגיד להם תודה ולהגיד להם שאנחנו עומדים מאחוריהם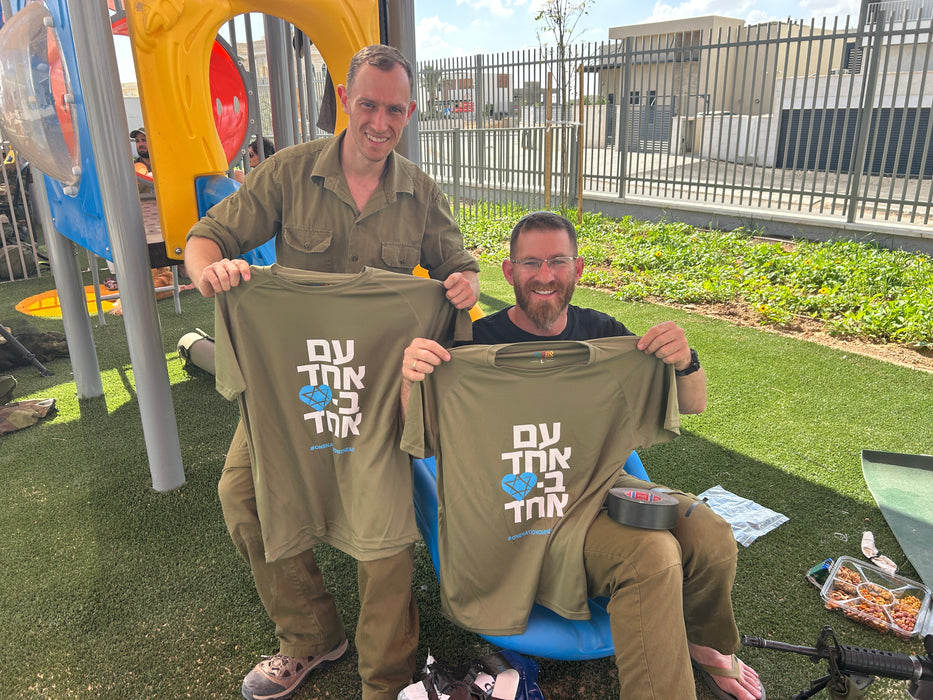 High Quality, Blue & Green Dri-Fit Shirts/Basic Necessity for Soldiers
Buy One, Give One…………….………$18
International Shipping
Buy Two, Give Two (onward)…….…$36
International Shipping
Buy 50 & More…………………..$14/Shirt
International Shipping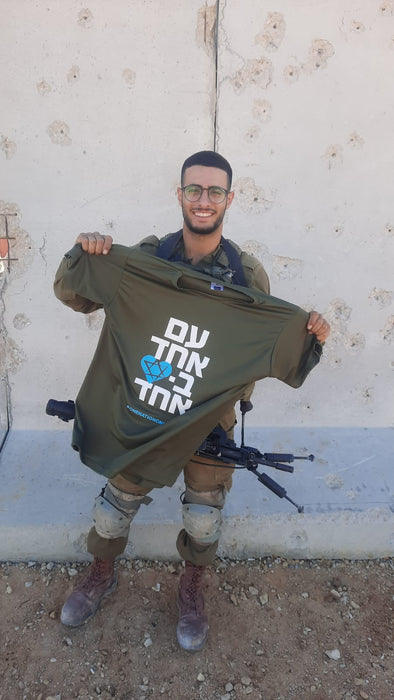 Order In Bulk For Your Community
Empower your school, community, business, family or other to take a stand for Israel by buying shirts at special bulk rate 
For orders outside Israel: Click below
For orders in Israel: email: info@nucampaign.org
העצים את בית הספר, הקהילה, העסק, המשפחה או אחר שלך לנקוט עמדה עבור ישראל על ידי קניית חולצות בכמות

להזמנות בארץ שלחו מייל: info@nucampaign.org
Now that I bought the shirt, what else can I do to help!?
Sponsor a BBQ for IDF soldiers
Host an event in your home or community to support evacuees
Sponsor a drop-off of shirts for evacuees at a hotel in Israel
Place a banner on your home or street
Share the campaign on your social networks
Become an Ambassador and take a wider role in the campaign!!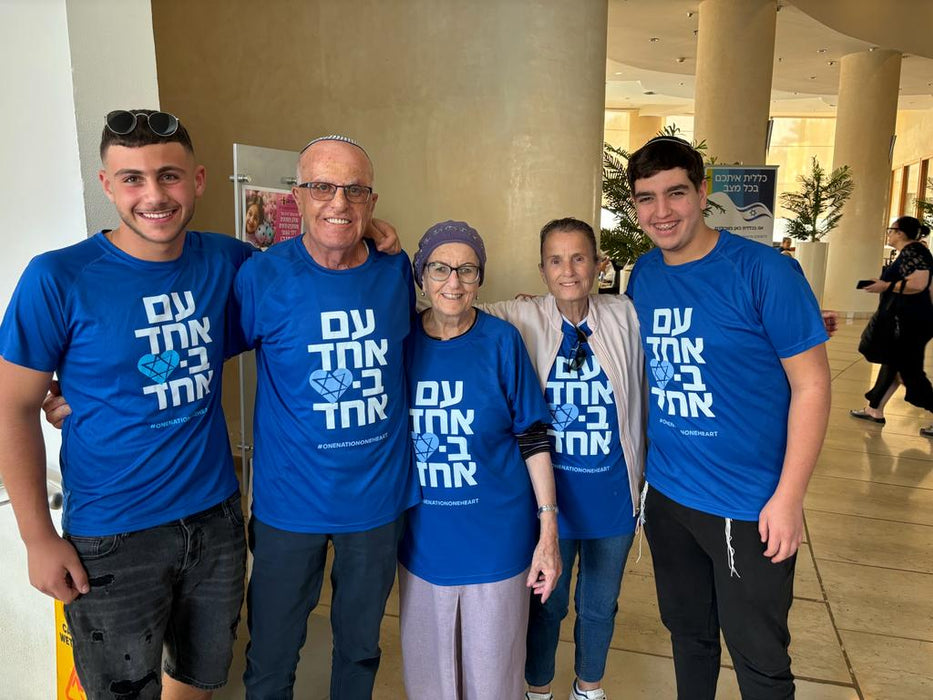 Donate Shirts To IDF Soldiers
Sponsor Shirts to Evacuees From The North and South of Israel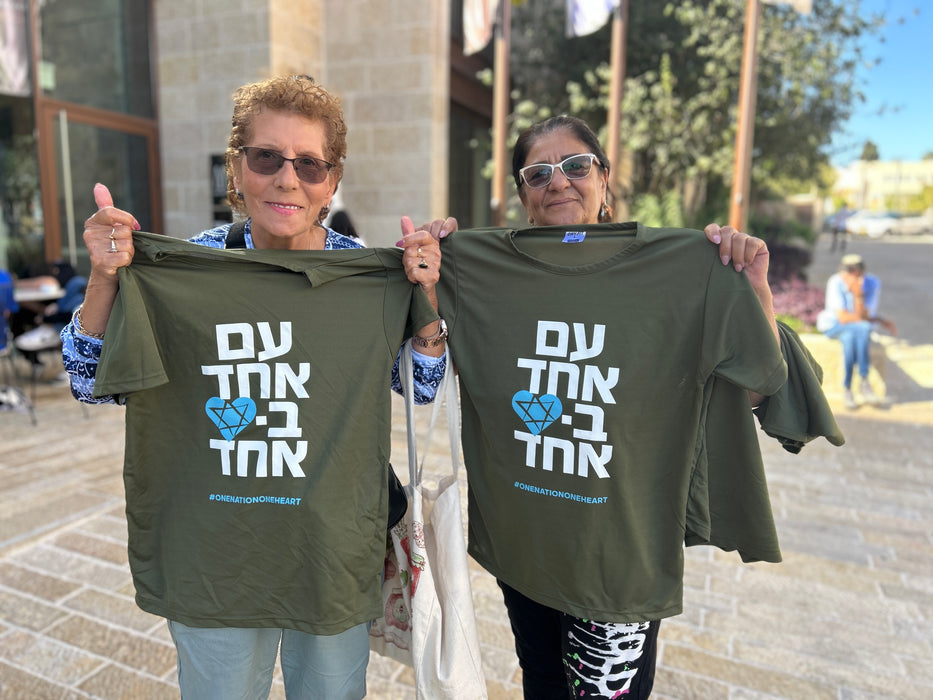 Place a Banner on Your Home
Volunteer to Help Evacuee Families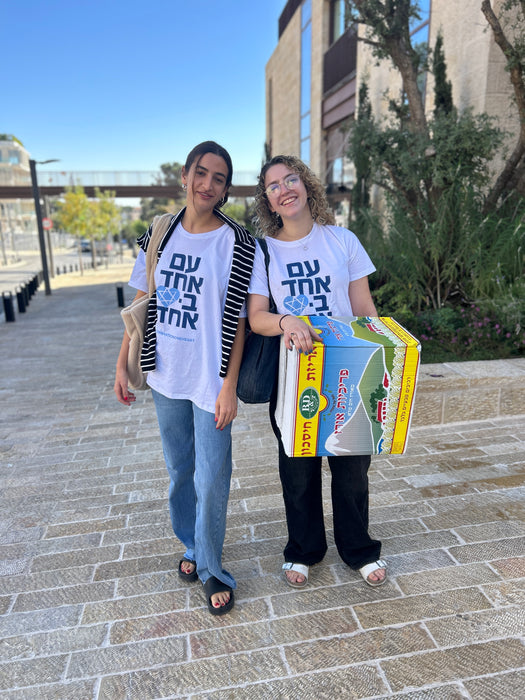 Prepare Food For IDF Soldiers
Host a Community Or Private Event For Evacuees
Rally For Israel In Your City
Engage Local Businesses To Spread The Message
Host A BBQ For IDF Soldiers
Bring Them Home Now! Unite as One Nation With One Heart!
As of now there are at least 245 people being held hostage by Hamas. Amongst them babies, children, women, the elderly, the disabled and men.